Not many people know interesting facts about Kadita's hero Mobile Legends. He is indeed a mythological hero from Indonesia that you must buy.
After appearing in September, Moonton released Kadita on the server in 2018. Mobile Legends fans have been waiting for her presence in Indonesia for a long time. The reasons are clear. Because he is a native Indonesian hero inspired by the legend of Nyi Roro Kidul.
Kadita is the first original hero from Indonesia, maybe you are wondering why he is the first hero not Gatotkaca, this is a different explanation from Gatotkaca, where Gatotkaca is a hero created from the Mahabaratha book, which is still being debated until Gatotkaca is a hero from India or Indonesian.
Arif_budiman
IDR 50,000
62%
IDR 18,900
However, if traced historically, it can be seen that Gatotkaca comes from India because the Mahabaratha book comes from India. Of course, the reason you should buy him is not only because he is a real Indonesian hero. 
Hero Mage, master of sea power, is actually very strong and is considered as OP in today's meta. If Vicigers friends are still unsure, please read below for an explanation of the interesting facts that the hero Kadita Mobile Legends has.
Interesting Facts about Hero Kadita Mobile Legends
Agile and Agile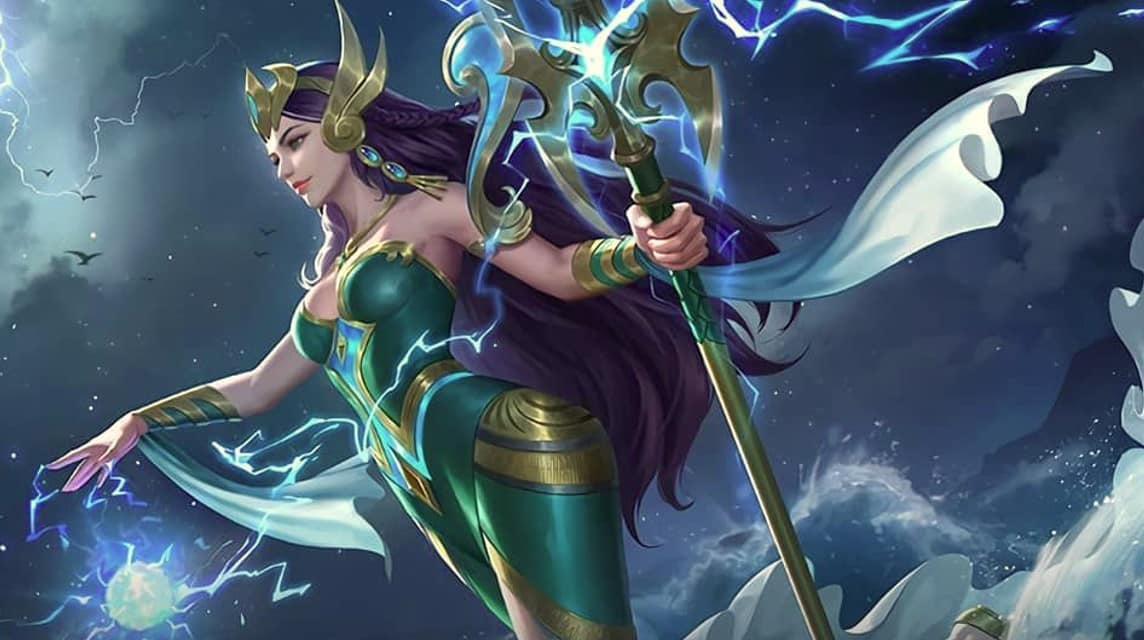 This Hero Mage is contemporary because he has very good escape skills. Hero Kadita Mobile Legends also fits the current Mage Criteria thanks to Skill 1 (Ocean Oddity) which has a coma type that helps it escape from enemy pursuit. More GG, this skill can penetrate walls, so he is one step ahead of the enemy.
Ocean Oddity can not only escape but also damage enemies in your way. This is very useful if you want to hunt dead enemies.
Therefore, this skill can be a deadly combo combined with Skill 2 (Breath of the Ocean), which affects herd control, such as the Ulti skill (Rough Waves), whose damage is unbearable.
Very Hard To Kill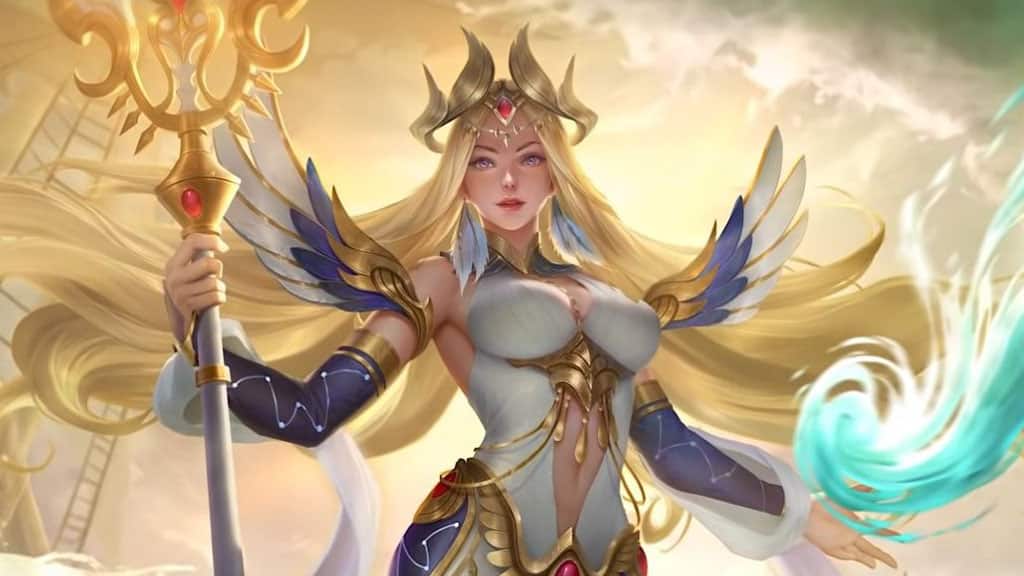 In today's meta, many 'modern' Mage heroes are agile and agile, making it difficult for them to kill. For example, Lunox and Harith are now listed.
However, heroes Kadita Mobile Legends is on a different level because trying to kill him at home is like endless hard work.
Not only is he agile, but he has special strength for a Mage hero size. Almost all of his skills, including passive skills, have immune, skid reduction, and transformation abilities.
Skill 1 provides immunity to crowd control and a damage reduction effect when Kadita is still in a wave. Meanwhile, the Ulti skill also gives him the ability to block mobs and deal damage to enemies for a few seconds.
It's not enough to stop there. A Kadita Mobile Legends hero also has the ability to change through passive skills. After 4 seconds of damage, Kadita regained her HP, calculated from a 65 percent reduction in HP.
Good Initiator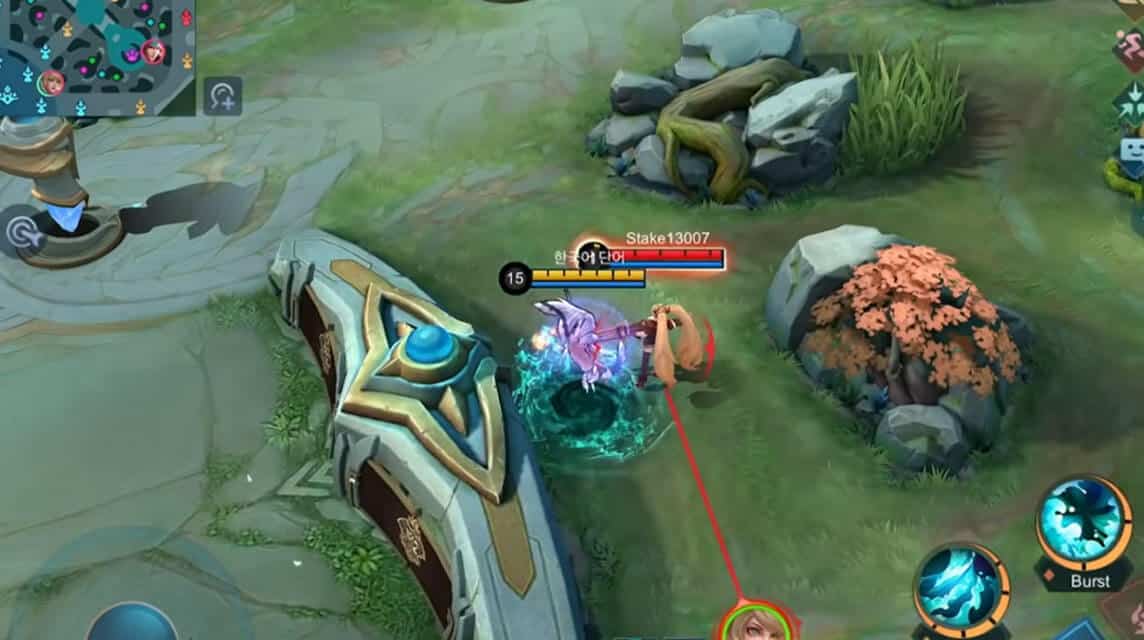 As mentioned in the first point, skills 1 and 2 can be a deadly combo for enemies. The reason is, these two skills affect troop control, which is very useful for starting wars.
Skill 1 has a slow effect on the enemy when a wave occurs. Meanwhile, Skill 2 misses the enemy within 1.5 seconds.
More precisely, he has the potential to become an excellent initiator due to the effects of the immune system and the ability to reduce damage. Something unique for the Mage. Since most promoters have good control over the flock, they die quickly due to low stability.
Also read: Kadita MLBB Gameplay Tips, Master It This Way!
Very Deadly Ulti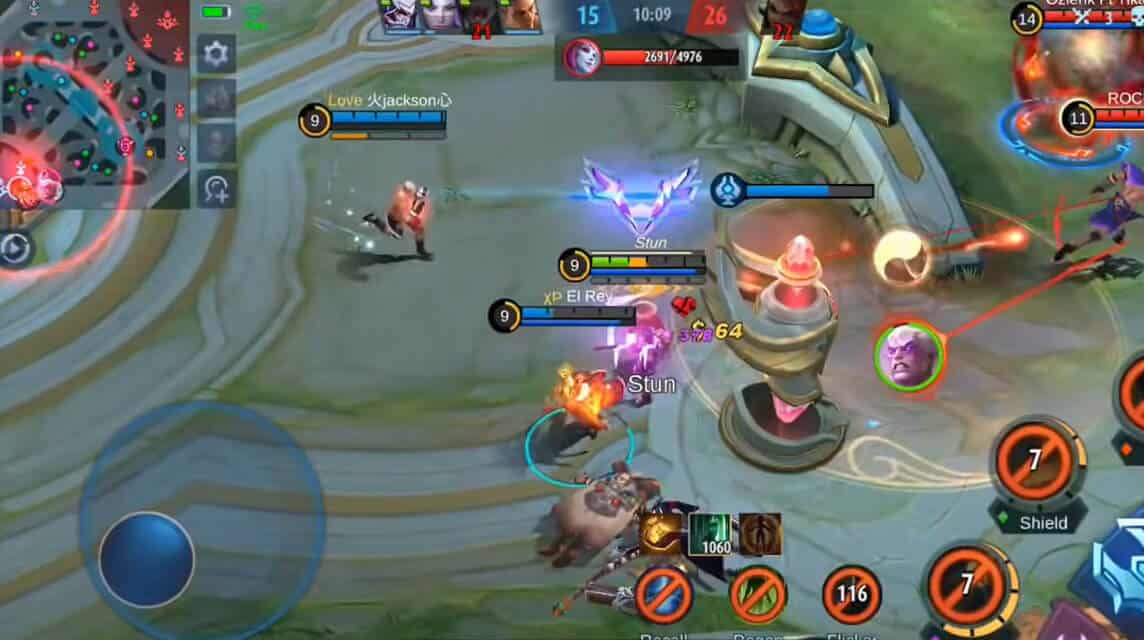 If you think the abilities above are not enough to convince you to buy the Kadita Mobile Legends hero, it means you are not aware that this hero has suffered great damage when using the Ulti skill.
Yes, Ulti's damage is enormous because of its unique mechanism. When Ulti is active, he sends a tsunami in seven directions. Each tsunami has 300-360 (+ 60 percent magic power) damage.
This means that the enemy can deal maximum damage of up to 3600 points if for him when issuing Ulti. He, unprepared, resisted for a few seconds. Then he gains resistance to enemy damage and army control.
After a few seconds, the waves that had scattered in seven directions would return to Kadita. The enemy deals 200 (+40 percent magic power) damage if hit by a wave.
It's disgusting if you still think Kadita isn't a GG hero. Because his ability is very special. Even the size of a Mage hero.
He also has great potential to be an excellent supplement for the mid laner position. All thanks to his versatility as a Mage. Explosion damage, huh. crowd control, yes. Luckily there is. So don't be surprised if the Queen of the South Seas gets into trouble in the mid lane if you can't stop her.
Many heroes have been released since Mobile Legends was first released, but maybe many of you don't know how many heroes in Mobile Legends. The number of heroes in Mobile Legends is currently 74 heroes divided into several classes such as MM, Warrior, Assassin, Mage, Tank and Support. 
Also read: Kadita's Strongest Counter Hero in Mobile Legends 2022
So what do the Vicigers pals think of it? Are you one of those people who have put their skills and abilities to the test?