Hola Vicigers! Who here is still confused by the term deep roaming Mobile Legends: Bang Bang?
But before that, we know for sure that MLBB has become one of the titles Multiplayer Online Battle Arena game (MOBA) which is very popular in all parts of the world, including Indonesia. Indonesia is even the second country with the most Mobile Legend players in Southeast Asia.
In Indonesia game Mobile Legends Bang Bang (MLBB) itself has been downloaded by more than 100 million Android users. This shows that the presence online game This is an option to play with friends.
Arif_budiman
IDR 50,000
62%
IDR 18,900
Also read: 65 Terms in Mobile Legends and Their Meanings, Complete!
Along with updates and developments made by developers, the more to make games it's popular. Besides that, feature available, very supportive player to play comfortably.
If you are a Mobile Legend player, surely you will often hear words or terms used by other players during the game. These terms serve to enliven the game and energize the players.
Apart from that, terms in Mobile Legend are also used to give orders and coordinate with each other in teams to fight enemies and win matches. Not infrequently, these terms actually lead players to victory if the players understand what they mean.
With so many existing terms, players must continue to play with full concentration, even though they don't sound popular yet, their use must be used frequently so that they are remembered and understood by their teammates. team.
Roaming, What's That?
The first term that is often used by players in Mobile Legend that you must understand is this term. Roaming is a term used by the players to rotate the game, derived from the word roam.
This term is used to help out team members who are down or pressured so that they can get back ahead in battle, as well as pave the way in the arena of competition so that it makes it difficult for the opponent to make moves.
According to its name, heroes this will always make movements in the arena of battle both from top to bottom map, or from back to front to help team To do push or war to the opposing team.
Also read: Must Know! Check Out These 6 Terms in Mobile Legends!
When choosing to be a roamer, player only had a few opportunities to stay in one place. Because, roamers this should accompany heroes others to support the attack team.
Heroes this must have Movement Speed high enough to support movement team. In addition, the ability of CC or disabled will be needed to help gets kill from enemies.
Even though his job is to carry out mobility in the arena of competition, however heroes this can get gold and exp through build items purchased, so player must be able to understand each items which supports roamer heroes.
What Items Just what to use?
The amount items which is available, Mobile Legends Bang Bang (MLBB) have items special for heroes which becomes roamers. Like Shadow, Awe Mask and Courage that has the effect to give gold and exp addition to heroes.
In addition to items this will be very profitable for this hero, because you don't need to always be close to him minion or buff. Roles the most supportive to carry out this task is a Tank and support.
the role of a roamers this will be required for a team, because of its very helpful and influential role team. Roamers can also be an informant for team by telling the position of the opponent he saw.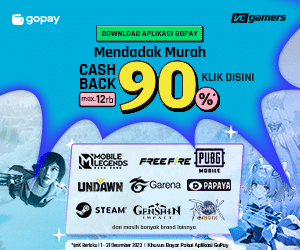 The circular motion is performed roamers, usually accompanied by a jungler. Jungler Heroes will help roamers when will do ganking. Reading the situation around will also be a consideration when going to do it ganking.
The cooperation of these two tasks, must be followed by strategy and mutual communication team. Because the two roles will be interrelated to help team get the win.
Also read: Often Called BKB, But Don't Understand It? This Loh Meaning!
When player want to be one roamer, player recommended to use hero support or tank, with build items which is suitable.
So that movement speed can be used to its full potential heroes. Apart from that, be careful of your opponent's movements, because every time team will have heroes who served as one roamers, which means the movement and rotation made by team can be monitored by the opposing team.