Aloha Vicigers! Mobile Legends: Bang Bang have a lot heroes with skills which is very sick and can kill enemies in battle.
para heroes Mobile Legends can be combined to create damage strong for the enemy, this is often called the Combo Skill.
There are two heroes Mobile Legend that fits well skill-and become the Combo Skill that the enemies fear. Two heroes in question were Vale and Tigreal. The Vale and Tigreal have damage on each skill-her and also passive-passive skill reliable.
Arif_budiman
IDR 50,000
62%
IDR 18,900
Combination of Vale and Tigreal Skills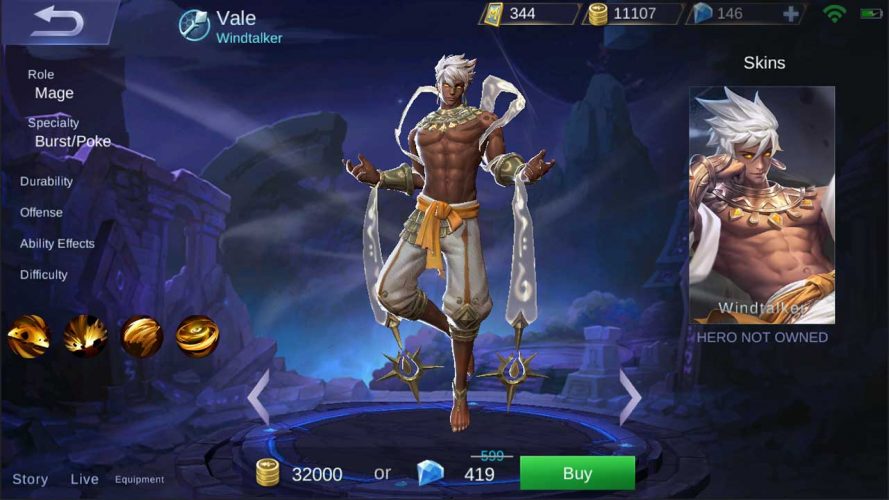 Vale is heroes the manifold mage in Mobile Legends. skills the first thing that Vale has is wind blades. Vale will issue 2 wind blades to the specified area. damage arising from wind blades it reaches 250 magic damage (+80% total magic power).
skills the two that Vale has are windblow which will be launched in the future. skills it is capable of producing damage of 410 magic damage (+80% total magic power) which is added to the effect slow on the enemy by 40%.
Besides skills 1st and skills 2, there is also Ultimate Skills owned by Vale. ultimate skills it is windstorm which will explode after 1.5 seconds placed on the enemy area. damage Which produced from ultimate skills this is 800 magic damage (+160 total magic power) on the enemy.
Vale also has passive skill windtalk in Mobile Legends. Passive skills this could strengthen one skills at level 4, level 6, and level 8. In addition, Vale will get windtalk stack every time it takes out assists.
stacks max on passive skills this is 10 stack which respectively stack-will improve movement speed as much as 8 points.
After knowing skills, ultimates, and passive skills from heroes Vale, then there's something no less great than heroes Tigreal as Vale's counterpart.
Tigreal has passive skills fearless which will produce immune against each basic attacks after Tigreal got four stack blessings.
skills The 1 that Tigreal has is attack waves which is useful for destroying the ground in the lane. damage Which produced from skills This 1 comes to 270(+79% total physical attacks) and capable of producing an effect slow on an enemy of 30% for 1.5 seconds.
skills 2 that Tigreal has viz sacred hummer who is able to push the target in sight and earn damage (+100% total physical attacks) and effects immobilize on the enemy.
Tigreal can reuse skills this after doing charge for just 4 seconds and it will generate 280(+60% total physical attacks) with effect airborne for 1 second.
Ultimate skills owned by Tigreal viz implosion capable of pulling enemies towards him and delivering damage on the enemy and takes effect stun on the target enemy.
If we pay attention skills owned by Vale, we can conclude that Vale is heroes the strongest wind controller in Mobile Legend.
With that in mind, Vale and Tigreal are perfectly matched to become the greatest Combo Skill in Mobile Legend.
How to Pair Combo Vale and Tigreal
How to use pairing Vale and Tigreal to do Combo is to use skills 2 Tigreal to gather enemies, then surround the enemy until it is hit knock up.
Combine too ultimate skills Tigreal to stop the enemy's movement, that way Vale will be very easy to give attacks or attack skill combos which have damage as well as CC which is very sick and deadly.
When Tigreal manages to gather the enemies in one lane, it's time for Vale to surround the enemy with his wind control ability. Enemies will disappear in an instant with skill combos this!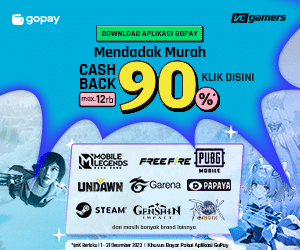 Vale and Tigreal did heroes which is very deadly when done combos in Mobile Legends. However, there are things that must be considered when using it skill combos vale feat Tigreal is a way to balance intensity war without leaving turret on lanes.
Vale indeed heroes deemed capable of keeping turret safely, but if do combos with Tigreal it is better if Vale is focused on attacking the enemy at the same time war and let Tigreal take care turret with his abilities.
This is done not without reason, because Tigreal is heroes who is able to provide damage on enemies at close range so turret will be safe in his care. Besides that, Vale is also very suitable for attacking enemies with attack damage which is very poignant on and off with skills it has.
What are you waiting for? Play this Vale and Tigreal Combo and see where your enemies go right now!
Also Read: Wow! If Luo Yi and Johnson Duet, Flat Enemies!