Beautiful and deadly hero, Odette is one of the sickest heroes in Indonesia Mobile Legends 2022. It hurts even more if you use this Odette build item.
Odette the Swan Princess is a mage class hero in Mobile Legends who is always feared because of her big AoE bursts and annoying pokes. In general, Odette is a bit difficult to use because her performance depends a lot on the line-ups of teammates and opponents.
Although not always chosen in ranked matches, this mage hero looks good when played properly.
Arif_budiman
IDR 50,000
62%
IDR 18,900
In this guide, we will see how we can maximize his abilities by using Odette's sickest build item in Mobile Legends 2022.
List of Odette MLBB Build Items
Demon Boots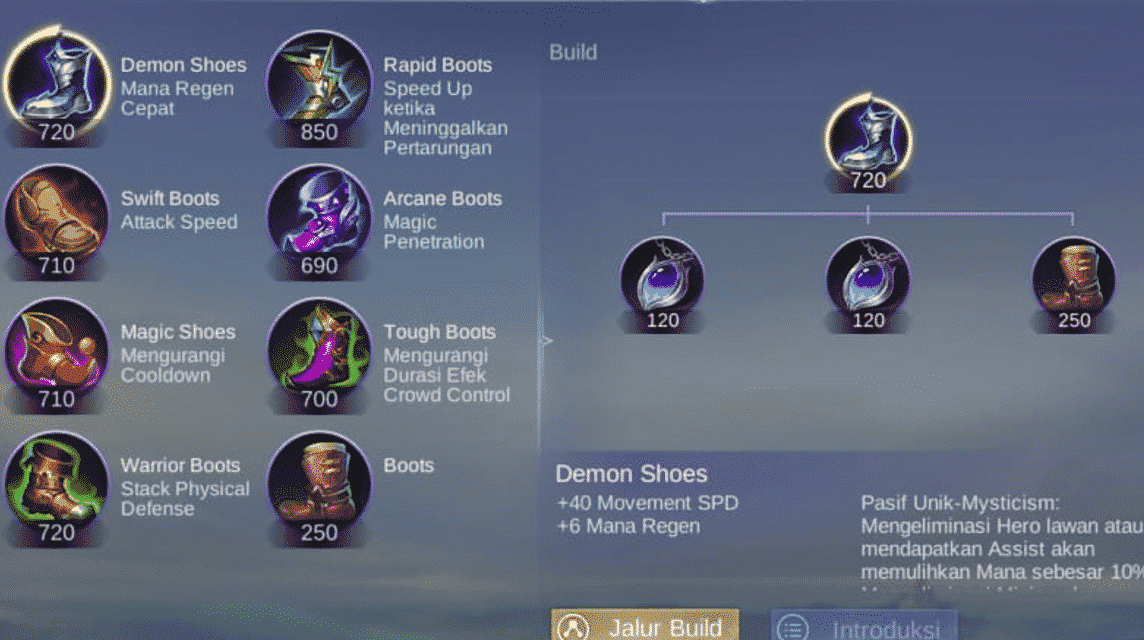 This boot is usually chosen to retain its mana usage. Go for the Arcane shoe if you're using the Impure Rage emblem talent for magic penetration but expect to return to base every once in a while to refill your mana.
If Arcane boots are your thing, buy a magic necklace early in the game and sell it later. These boots will be very useful, if the enemy uses Magic Resistance and magical damage is cut off because of Demon Boots.
Glowing Wands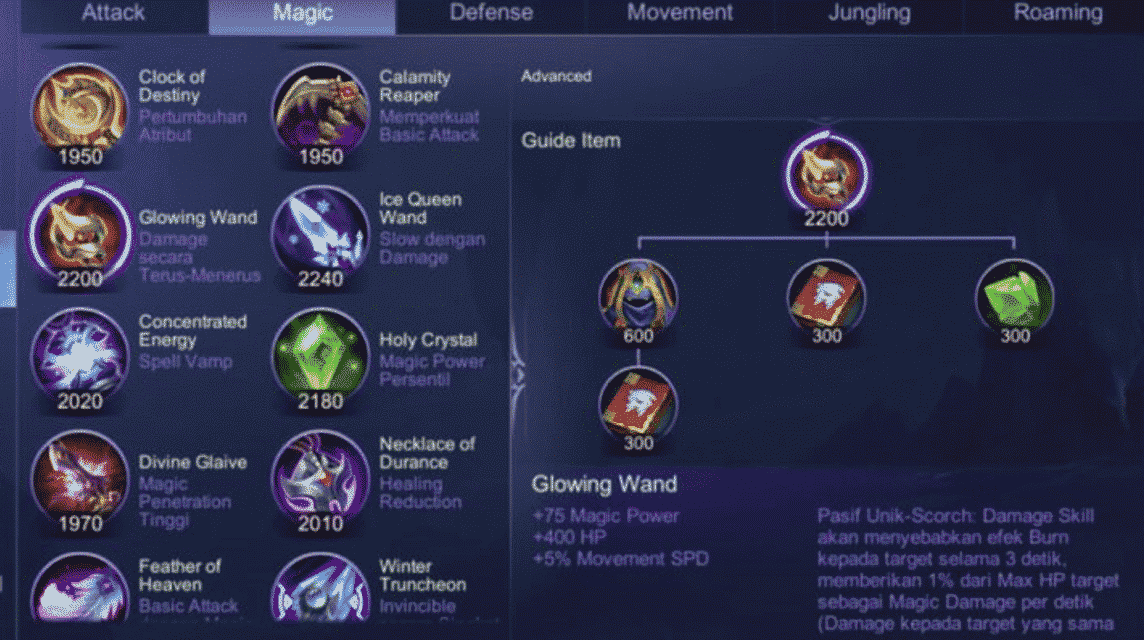 This Odette build item deals extra burn damage to enemies. Since his passive will hit multiple targets, this will increase his damage over time.
The Glowing Wand is certainly not an item that can make your hero glow more. This item is useful for increasing damage, specifically magic damage. When activating it, your hero will be more invulnerable and agile.
Concentrated Energy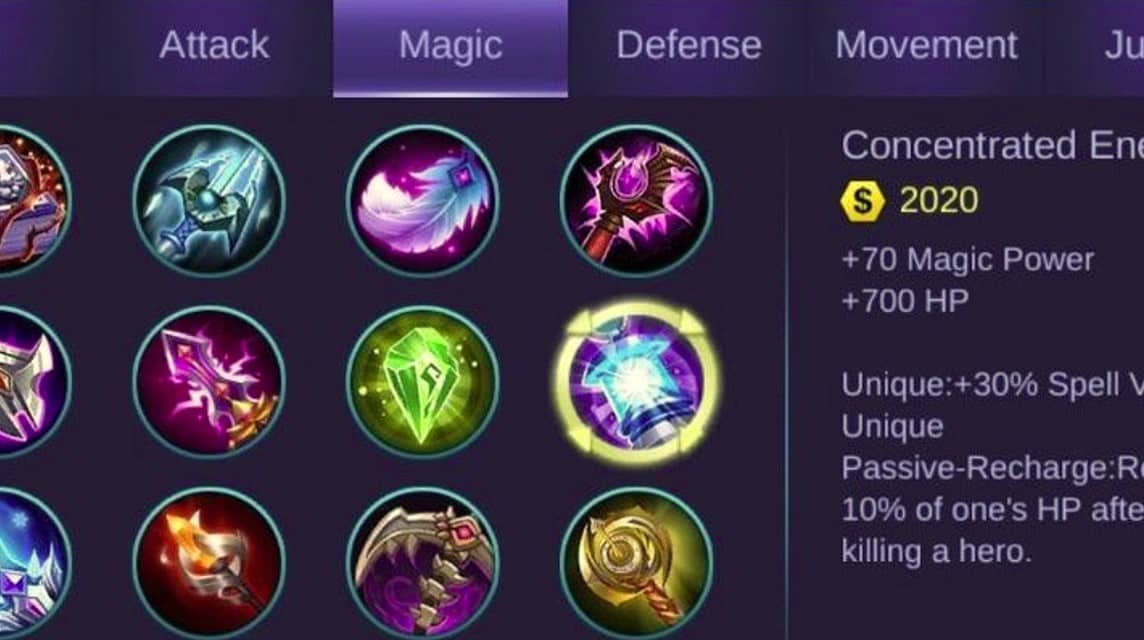 Magic lifesteal is very important for you because he is vulnerable to damage when using his ulti. This item can regenerate his HP when his passive bounces too, so with this Odette build item, he doesn't need to return to base to heal.
Ice Queen Wand
Use this Odette build item because of her magic lifesteal ability which regenerates large amounts of HP when she uses her ultimate. In addition, slow will make the enemy last longer in his ultimate area, and also affects his passive.
This item also has a unique passive skill effect, where when a skill is given to an opponent, the opponent will slow down their movement during the game.
Holy Crystals
Provides a big boost to her magic damage, best obtained after the Swan of Shining and before the Scepter of the Ice Queen to get damage to catch up if your team falls behind.
Holy Crystal is the most mandatory item if you use a Mage hero, this is because you can have high burst damage
Lightning Truncheon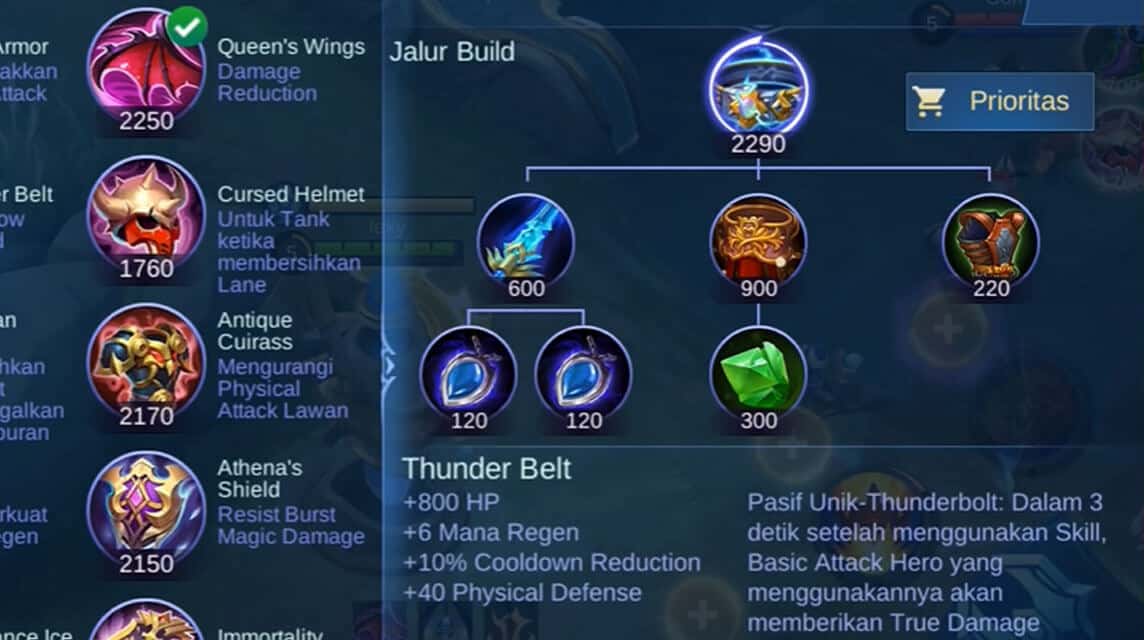 Increases Odette's burst ability, and gives 10 percent cooldown. Fleeting Time can also replace Lightning Truncheon if you use spells more often. This item provides an additional 75 magic power, 300 mana and 10 percent cooldown reduction.
Necklace of Durance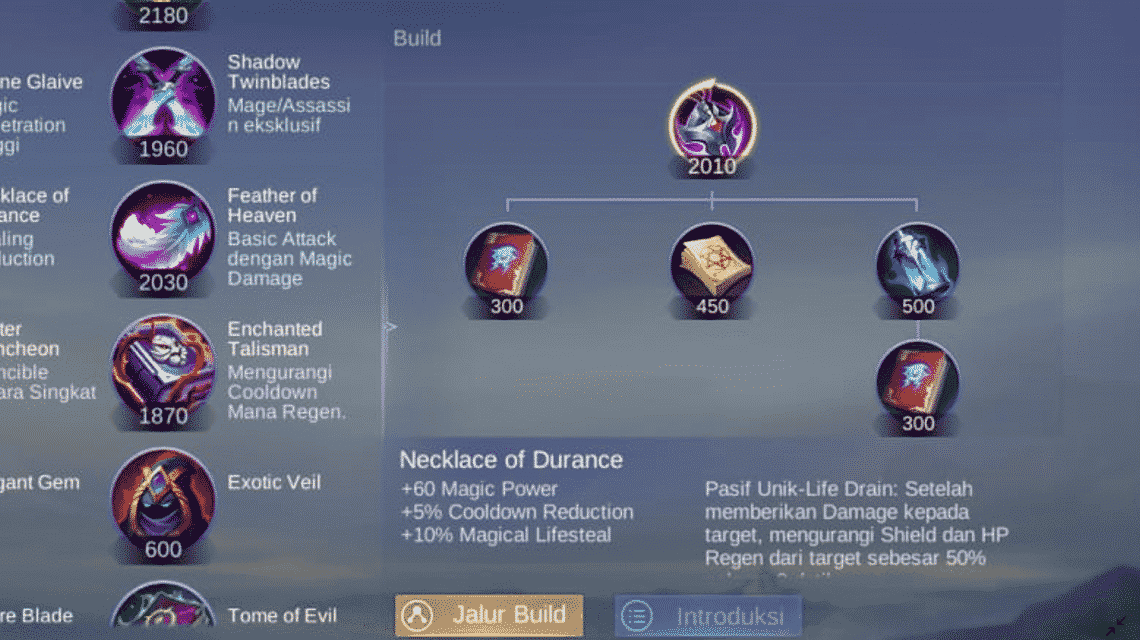 If facing enemies with fast regeneration, this Mage is the best candidate to buy a Necklace of Durance because of its large AoE and passive poking which will ensure all enemies are hit by an anti-heal effect. These items also provide lifesteal and cooldown which are also important for Odette.
This item provides 60 magic power, 615 HP and 600 mana and a unique passive, adding 30 HP and five magic attacks every 30 seconds.
Also read: The Most Painful and Newest Lesley MLBB Build Item in 2022
Winter Truncheons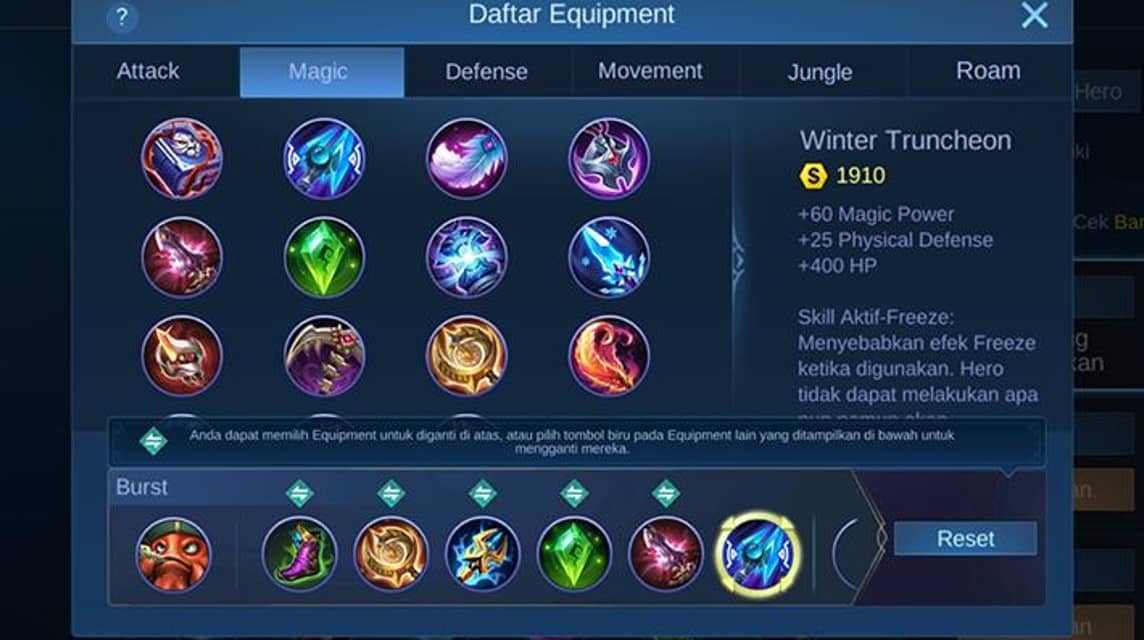 If you find her dying too quickly in a team fight, you might want to buy this item to let the enemy use all of their CC skills first before you do Odette's ultimate.
Odette, the Land of Dawn's Swan Princess, finally received a much-needed revamp in Mobile Legends: Bang Bang patch 1.6.18. While his skills haven't changed much, his overhaul could put him back in the meta once again.
Also read: The Painful Cyclops Build Item in Mobile Legends, SAVAGE!
Now that her popularity is at an all-time high in rated games, above is Odette's build hurting after her skill change.