For you old players or new players Mobile Legends: Bang Bang, I'm sure you know that game MOBA (Multiplayer Online Battle Arena) this rumor will present a new hero.
Lots of the latest updates are present in Mobile Legends, they always continue to innovate by providing something cool for all the players.
Therefore, of all the updates made by Moonton this can make this game even more popular with many players.
Arif_budiman
IDR 50,000
62%
IDR 18,900
One thing that makes players very enthusiastic about this one game, after presenting a new hero, namely Ixia on the Original Server on July 8, 2023.
Now, Mobile Legends is rumored to be releasing a new hero in Advanced Servers whose name is Nolan.
Nolan will be the 121st Mobile Legends hero and has a role as a hero Assassins who have unique skills. You should also know that Nolan is the father of the hero Gold Lane the prettiest that is Layla, you know!
Surely you are very curious about the skills he has, how long will Nolan be released? In this article, you will get information about Nolan! Keep reading this article until the end, okay!
Also read: How to Beat Gusion in Mobile Legends, Don't Move!
Nolan, Layla's father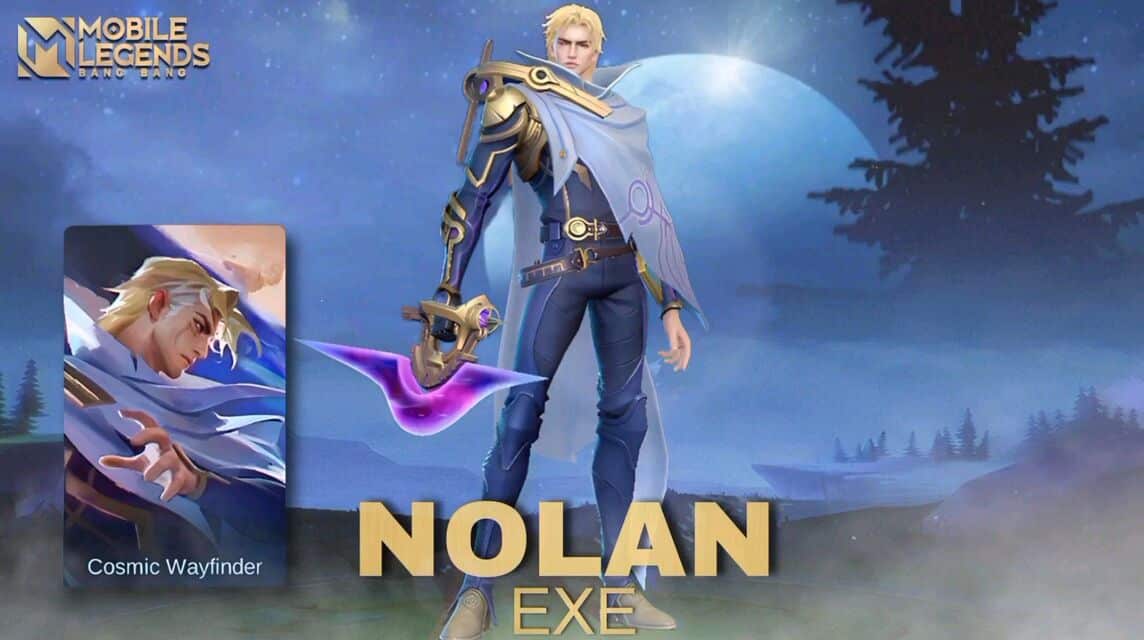 Nolan is one of the heroes that Mobile Legends players have been waiting for.
Nolan is a father of Layla in Mobile Legends. In Layla's story, it is often said that she and her father did not get along. However, his father gave the Malefic Gun to him as a gift through his grandfather.
Although he is often mentioned in Layla's story, since his initial appearance in Layla's story until now, there has been no lore that tells Nolan's life journey.
Some players do not know the name of Layla's father. Along with the development of updates from Mobile Legends, it turns out that a new hero will be released.
If we talk about Nolan, he is a hero who has a skill set dash with a short cooldown duration. So this really makes gameplay lightning fast for anyone who uses it.
Nolan, who is suitable as a Jungler, has a role as an Assassin in Mobile Legends. With this dash skill, it can strengthen him as an Assassin hero.
This hero is a bit difficult because his fighting ability really depends on his passive skill.
Also read: Layla, the Marksman with the Farthest Hit Range!
Skills Nolan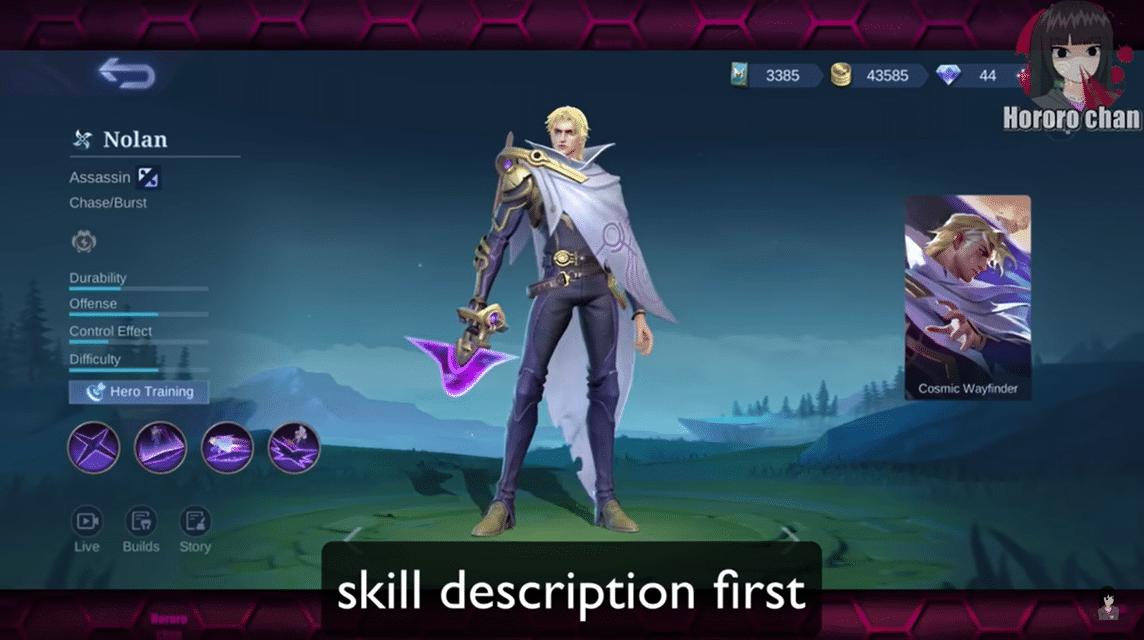 We will also review the skills of this hero. Let's see!
Passive – Dimensional Rift
One of Nolan's skills is that he is able to break through space to produce dimensional cracks that will form lines for 5 seconds from his Passive skill.
For the enemies, due to being hit by Nolan's crack, they will get a slow effect of up to 30%, if the rifts are hit by each other, then the enemies who are there will be pulled to the center point which will cause an explosion and damage up to 150 (+ 120% Total Physical Attack) .
The advantage of Nolan himself is that he will get an extra 15 energy from the enemy who was hit by the explosion, the damage formed through the explosion effect will decrease by 75% if hit by the enemy continuously.
Now, every 6 seconds, Nolan will strengthen the next Basic Attack and issue a dash attack that is capable of dealing severe damage and can penetrate enemy targets up to (+120% Total Physical Damage) while creating rift dimensions which are really very devastating. critical.
Skill 1 – Expansion
Of course, Nolan's next ability can blow the enemy right in front of him by breaking the Rectangular area accompanied by giving 230/280/330/380/430/480 damage (+ 40% Total Physical Damage).
As with other heroes, Nolan will give the enemy a slow effect of up to 30% for one second until he creates a rift dimension.
Skill 2 – Gauge
When Nolan dashes to an enemy target, he will deal physical damage in the area up to 70/100/130/160/190/220(+30% Total Physical Damage) which is capable of producing rift dimensions in the area. .
Ultimate – Fracture
Nolan's next ability is to be able to destroy enemies in front of him with 3 dimensional cracks which produce 70 physical damage + 15% total physical attack up to 3 times.
Along with that, he will dash back and remove all debuffs on him.
His Ultimate Skill doesn't need a lot of energy, he can be used even in dangerous situations such as for example he can run away, escape from enemies to counterattack enemies.
Also read: Take note! Lancelot MLBB Has 6 Strengths and Weaknesses!
Nolan's Release Schedule in Mobile Legends
Surely you are really curious about Nolan's release schedule in Mobile Legends.
Of course, you still have to be a little patient because soon you will see this Assassin hero on the Original Server.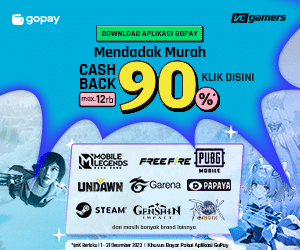 Many rumors are circulating that Nolan will be released in September – October 2023.
However, other sources also state that this hero will be released sooner, namely August 20, 2023.
It is not certain yet, but it is certain that Nolan will be present in the world of Mobile Legends in 2023.
Of course we have to wait for official information from Moonton.
Also read: The Painful Assassin Hero of 2023 MLBB, Who's Your Mainstay?
So, that's the new Mobile Legends hero that is predicted to be coming in 2023. You are really curious about Nolan? Wait a little longer, okay!
Don't forget to always top up the cheapest, fast and really safe Mobile Legends Diamonds only at VCGamers Marketplace yes!